Healthy Living & Corporate Wellness Workshops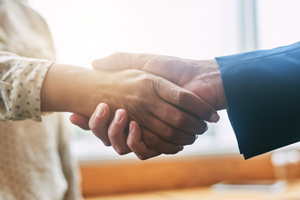 At Lindenwoods Chiropractic, we are passionate about educating our patients and the community about how chiropractic can play a key role in health and wellness.
We focus on four key aspects of health:
Think well
Eat well
Move well
Heal well
We offer different workshops underneath all those categories. Our goal is to help people understand what it takes to be healthy. One of the biggest issues is that patients may hear a lot of information such as "this is bad for you; this is good for you."
I don't want people to memorize what is good and what is bad; instead to understand why something would be good or bad so they can make their own decisions when they're at the supermarket or exercising or choosing something for their house or their body. - Dr. Dan
Our workshops are offered about once a month or every other month in his Winnipeg office. The workshops are open to everyone, and there is no cost to attend.
Corporate Wellness Workshops
During the last few years, Dr. Dan has led workshops focusing on companies teaching how to get their employees to stay healthy. He usually does a posture workshop first where he reviews the importance of posture especially in a 'sitting' environment to reduce sick days and injuries to employees.
We also go into specifics that may affect a company's employees a little bit more. For example, if an employee works in a physical job, Dr. Dan may go through some stretching exercises based on that job. He also may address topics such as Nutrition, Pain-Gain (what people could do to minimize their pain), 10 Steps to a Healthier You, and Sitting Is the New Smoking. All of these workshops are designed to help employees get and stay healthy.
"Such a pleasure to work with Dr. Dan. His virtual "Ergonomics at Work" session with our staff was so much fun. Dr. Dan's knowledge, his down to earth presentation and his explanations on the topic were so informative! The gang truly appreciated the tips. 10 on 10! Merci beaucoup!"

Joelle Boisvert
Director of Human Resources
World Trade Centre Winnipeg
For more information about our healthy living workshops or to book Dr. Dan for a corporate wellness workshop, call Lindenwoods Chiropractic today.
CONTACT US »


Lindenwoods Chiropractic Workshops | (204) 474-1159