About Us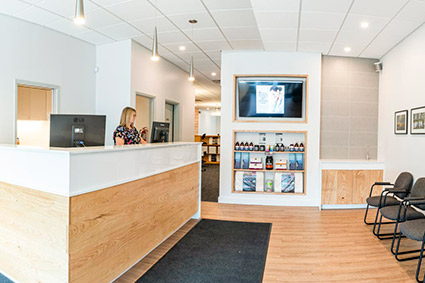 Since 2000, when he graduated from Life University in Georgia, Dr. Dan Timmerman has been providing safe and gentle care to his patients. He first started his career practicing in White Rock, British Columbia. After a few years of practicing there, he and his wife decided to move back to his hometown of Winnipeg and open Lindenwoods Chiropractic. With the addition of Dr. Pascal Breton, who has recently joined the practice, we can now offer care for even more patients in our community.
Communicating the Message of True Health
At our chiropractic office, we aim to create a healthy community by teaching people what it takes to be healthy and what true health is. Most people have the wrong definition of what health is. People may think, "If I feel good and look good, I'm healthy," but it's how we function that is a key component of health.
Chiropractic as a Lifestyle
Some individuals may look at chiropractic as simply an adjustment, but it's so much more. It's a lifestyle. Once our patients understand a little bit more about how chiropractic can be beneficial, they choose it as part of their lifestyle for themselves and their kids. They realize that chiropractic enables them to be as healthy as possible.
The biggest part of our practice is helping patients understand how their bodies work. We want to teach you what you can do to help yourself stay healthy and well.
MEET OUR DOCTORS »
It's your spine. We'll teach you how to take care of it.
Dr. Dan and Dr. Pascal aim to guide their patients in the right direction and to help them take responsibility for their health and well-being. They believe it's their job to teach patients how to take good care of themselves.
For Dr. Dan and Dr. Pascal, that's the most fulfilling part of being a chiropractor.
Find out how chiropractic can be part of your healthy lifestyle! Call (204) 474-1159 to schedule an appointment at Lindenwoods Chiropractic today!

About Lindenwoods Chiropractic | (204) 474-1159