Expert Sciatica Pain Treatment In Winnipeg
In Pain? Lindenwoods Chiropractic Can Help!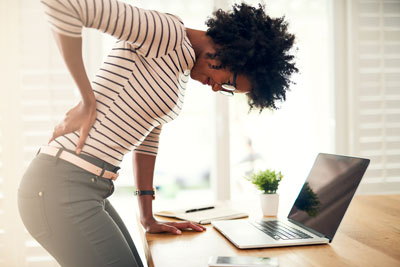 At Lindenwoods Chiropractic, we understand how discouraging it can be to complete even the simplest of daily tasks when your back is hurting. Whether you suffer from chronic sciatica or occasional flair ups, we are here to alleviate the pain.
Sciatic Nerve Pain Relief Without Surgery
Lindenwoods Chiropractic has helped many patients experience sciatica relief without surgery for over 20 years. We employ natural, noninvasive chiropractic techniques to treat this chronic ailment.
Our methods are safe and effective, quickly relieving your sciatica and allowing you to life free from pain.
Our unique approach to care gets you out of pain quickly and helps the body heal itself naturally to prevent future flare-ups. We are conveniently located, & offer same-day appointments to get you out of pain quickly.
Let us help you out of pain – Call us at (204) 474-1159 or reserve your appointment online now!

Personalized Sciatica Treatment To Fit You
Chiropractor, Dr. Dan Timmerman, understands sciatica and back pain brings people to the office, and his primary goal is to offer relief. But there's a bigger purpose to chiropractic care, and that's to help you enjoy a good life.
We want you be able to participate in activities of daily living, travel, play golf, spend time in your garden and with your children or grandchildren. Chiropractic care can make all of that a reality again.
We'll tailor your care to your health goals, ensuring that your plan works for you. Our team thrives on seeing lives transformed by natural health care!
Call us at (204) 474-1159 or book an appointment online today!

We Can Help You Too – Call (204) 474-1159 Now!

CONTACT
Lindenwoods Chiropractic
9-1080 Waverley St
Winnipeg, MB R3T 5S4
T: (204) 474-1159
Office Hours
M
7:00 – 11:00
3:00 – 6:00
W
7:00 – 11:00
3:00 – 6:00

Experienced Sciatica Chiropractor Serving Winnipeg And Surrounding Areas