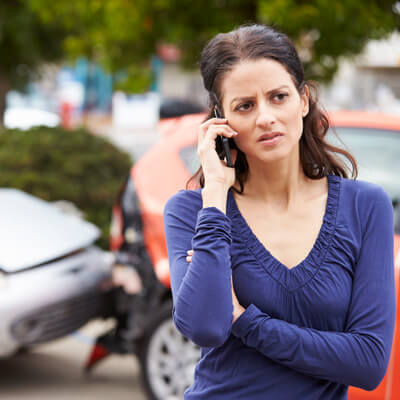 Whether you were involved in a low-speed fender bender or high-speed highway collision, your body sustained damage even if your car hadn't. Whiplash, the rapid and forceful back-and-forth movement of the neck typically occurs in many auto accidents.
A common approach is to ignore getting care, thinking it was no big deal, but that can lead to big problems in the future.
Here are four effects of untreated whiplash, which isn't an injury, but the mechanism of how you got injured.
1. Lack of stability. One of the common things we see because of an auto accident is ligamentous instability. Let's say you got rear-ended in a car accident; your muscles will tighten to protect the unstable joints due to the ligamentous instability. One of the main reasons people have muscle spasms in the back, neck and shoulders after a car accident is because those muscles are working hard to stabilize that area.
2. Degeneration. If those ligaments don't get rehabilitated, even though the pain can go away, degeneration can set in. Some segments of the spine will move too much, and others don't move enough. The segments that don't move enough are actually the problem ones, but they aren't the ones that will break down. The ones that move too much have to compensate for the ones locked up following the injury, and this can all happen without pain.
3. Limited range of motion. As things get tight and stiff, it still might be painful, but we can test a person's range of motion. They may only have 50% of movement. Or our doctors may do a shoulder check, and a patient may have to rotate their entire body to look over their shoulder. These things don't happen overnight. This is years and years of slow changes, and people often accept this limited range of motion as normal for them.
4. Chronic pain. Often when those joints have broken down, things are stiff, and your brain tells you the warning signs that something is wrong. That's where chronic pain sets in. Because the damage has been building for so many years, trying to get the pain to reduce at this point is challenging. You get into chronic pain management.